About - ele-dent pediatric dentistry
Pediatric dentists are specially trained to handle the psychological and emotional needs of children in the dental environment. Our offices stress prevention and monitors your child's oral growth and development to lessen or eliminate future orthodontic problems. At ele-dent pediatric dentistry, we think it is important for you to feel confident about the health practitioner you choose for your child, so we are including some background information.
Dentistry has reached a point where we can prevent most dental problems. Dental decay should be a thing of the past and working together, we can effectively prevent your child from ever having a dental problem. Fluorides, sealants (protective coatings placed on the tooth's chewing surfaces) and regular cleanings can ensure your child a healthy, decay-free dentition.
Parents are often unsure what to tell their child before their first dental visit. You have chosen a pediatric office and should feel comfortable that we will present things to your child in a non-threatening manner and allay any fears he/she may have. The best approach for parents is to simply tell the child that he/she is going to the dentist to have their teeth counted and cleaned and there will be many new things to see and play with. Most children are very receptive to this and look forward to the new experience.
Our philosophy is to actively include the children in everything that is going on. They will be given decisions to make regarding toothpaste and fluoride flavors, thus, maintaining "control". After getting off to a good start, children are usually the best dental patients.
Dr. Patel completed his undergraduate training and dental education at the University of Connecticut (UCONN). He went on to complete additional two-year specialty training in pediatrics at UCONN and the Connecticut Children's Medical Center.
Dr. Patel is an active faculty member at University of Pennsylvania. He is a member of several professional organizations, including the American Academy of Pediatric Dentistry (AAPD), the American Dental Association (ADA), the New Jersey Dental Association (NJDA), and the Mercer County Dental Society. To keep on top of the latest developments in the field, he regularly attends continuing education (CE) courses.
When he is not in the office, Dr. Patel enjoys spending time with his family and loves to explore NYC and Philadelphia for some great food!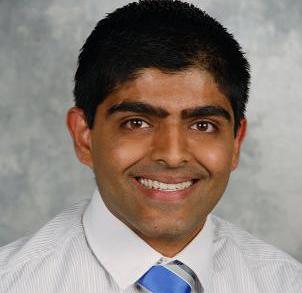 Dr. Milan Patel
© 2015 ele-dent pediatric dentistry. All rights reserved.